Winter well being days in Hintersee 2020/21
Winter well being days in Hintersee 2020/21
What can you expect?
3 or 4 nights with Ebner's half-board with local delicacies
1x 5-course-candle-light dinner
1x a cup of coffee and a piece of home-made cake in the afternoon
daily entry to our spa paradise
snow-shoes and crossy country equipment to lend free of charge
2 or 3 daily tickets for the cross country area Faistenau-Hintersee
Salzkammergut Wintercard
1 massage (25 min)
Price per person in a double-room excl. local tax of Euro 2,00 per night
You can't booked it at christmas and silvester.
Your dates of travel
2 booking dates available
Available arrival dates
Mon, Tu, Wed, Thu, Fri, Sat, Sun
Enjoy this package in the following room categories:
sort by
Main house
max.
€ 390.-

per person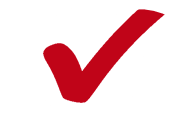 remove
Main house "superior"
max.
€ 410.-

per person select
Main house apartment
max.
€ 506.-

per person select
4 Seasons in Ebner's Wohlfühlhotel